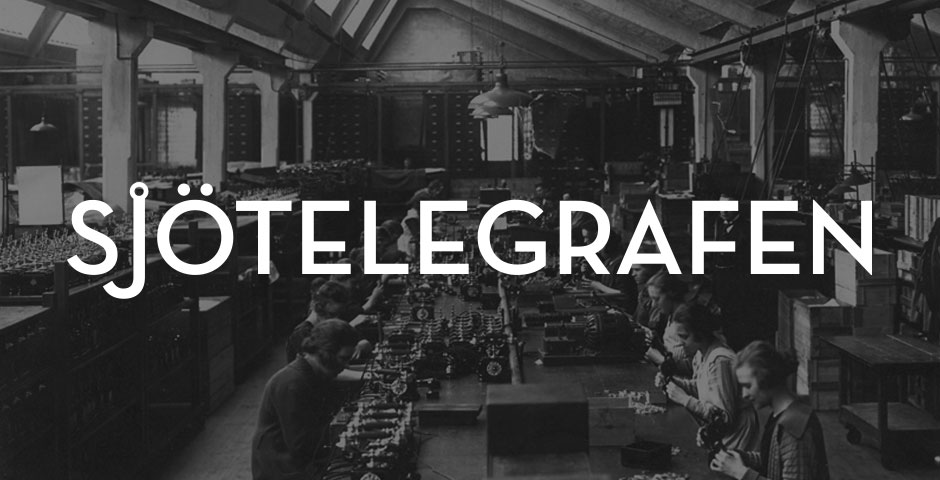 Sjötelegrafen is a shopping center that offers the residents of Nynäshamn and its summer visitors efficient shopping and basic services.

The industrial buildings from the early 1900s, situated by the seaside, have been converted into a combined shopping center and office area. The assignment was to develop the name, graphic identity and a communication concept.
The graphic identity combines a modern appearance with the site's typical industrial environment. The Morse code in communication serves both as a decorative element in a pattern form and interest-provoking messages and headlines in various media channels.