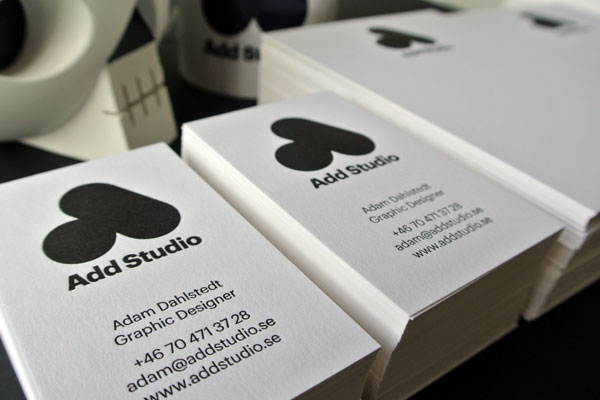 Add Studio is an independent design studio located in Stockholm, Sweden offering services within branding and design strategy, corporate identity, graphic design for print and screens. All work is based on the belief that good design is good for business. When the visual appearance of a product or brand coincides with its core values and message, the result is relevant, engaging and memorable.
If you'd like to find out more or discuss how Add Studio could increase the impact of your brand, why not get in touch?
The company is registred in Stockholm, Sweden and holds F-tax card. 
Clients
Add Studio has worked with a number of clients both locally and internationally for branding and graphic design work. The list of past and current clients include:

Access Rehab
Brandtec
City i Samverkan
Codiax
Eneo Solutions
FLX
Gar-Bo
Green Laces
Hotel Reisen
Instabridge
KRO Konstnärernas Riksorganisation
Kisel Keramik
Lifelike Interactive


Lovable Rogues
Mats Persgården B&B
MySnaxbox
Mobile Payment Solutions
Noaks Ark
People Provide
Pernod Ricard
Redcord
Reichmann Antikvarier
Rettig & Co
RiskTec
Sans Form
Sealed Air


SnaxBox
Snowprint Studios
Sponsor Light
Stockholms Universitet
Studentlitteratur
Södermalms Bokbinderi
Tavelwerket
Telegram Studios
True Stories
TrustWeaver
Tullbergs Kommunikationsbyrå
Åhléns