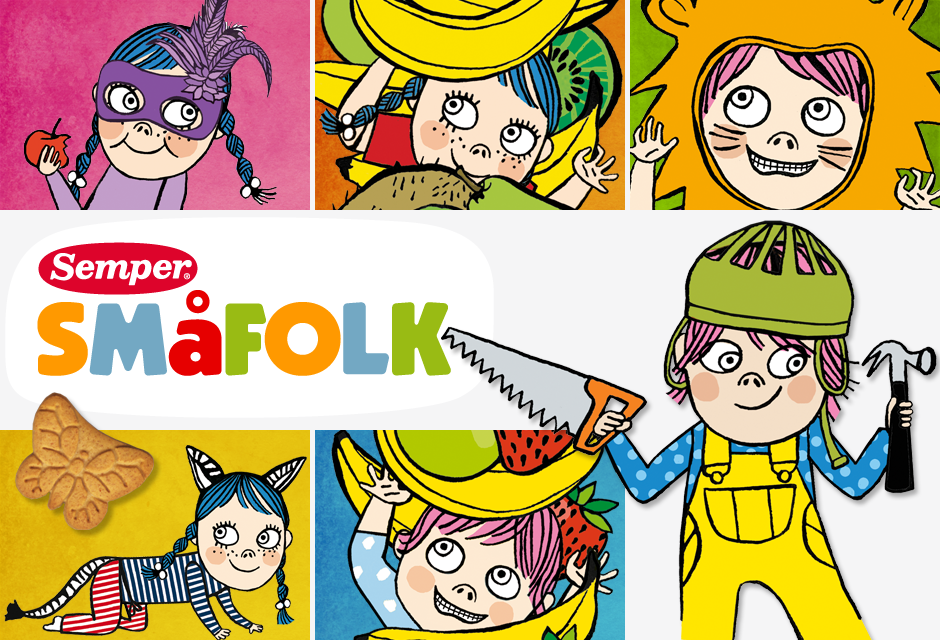 Semper Småfolk is a new food concept aimed at parents with children between the ages 3–6 years. It's an assortment of tasty, easy-to-consume and nutritious products customised for the moments when the child is in need of refuelling fast.

The aim was to develop a brand that attracts parents as well as children, and to establish the new food category at the retailers as well as with the consumers. The conceptual identity was adapted to multiple channels, such as packaging, website and in-store communication.
The concept orbits around a world where the child is always situated in the centre and it's desire to be creative is never restricted or limited in any way.
Illustrations by
Maria Raymondsdotter.