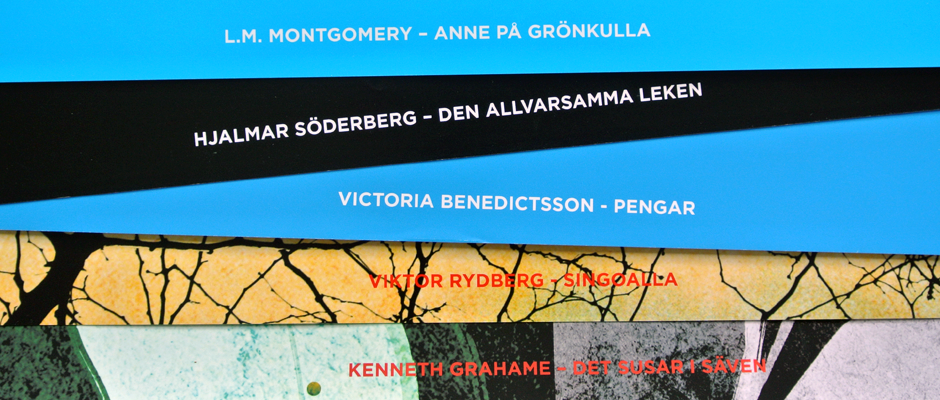 Rebooting book publishing in a rapidly changing publishing industry.

One of Telegrams initiatives has been to revitalize classic novels with new commissioned cover art and making them available as eBooks and physical "Print on Demand" copies. Each cover was also made available as a printed poster.
The challenge was to create a varied style of modern, yet relevant, expressions for these literate classics. Also, the cover art needed to work both as tiny thumbnails in the iBook store as well as large size posters for wall hanging.
The project has been a success story of its own, with the first batch of novels taking the top 3 spots on the iBooks Bestselling Fiction chart within the first week of release. The books and posters later gained distribution through the largest online bookstore in Scandinavia,
AdLibris.com
The posters where selected for display at the highly coveted Speakers Lounge at the Göteborg Book Fair 2013. The HC Andersen cover/poster was nominated in the design competition Kolla! 2014 arranged by Svenska Tecknare.