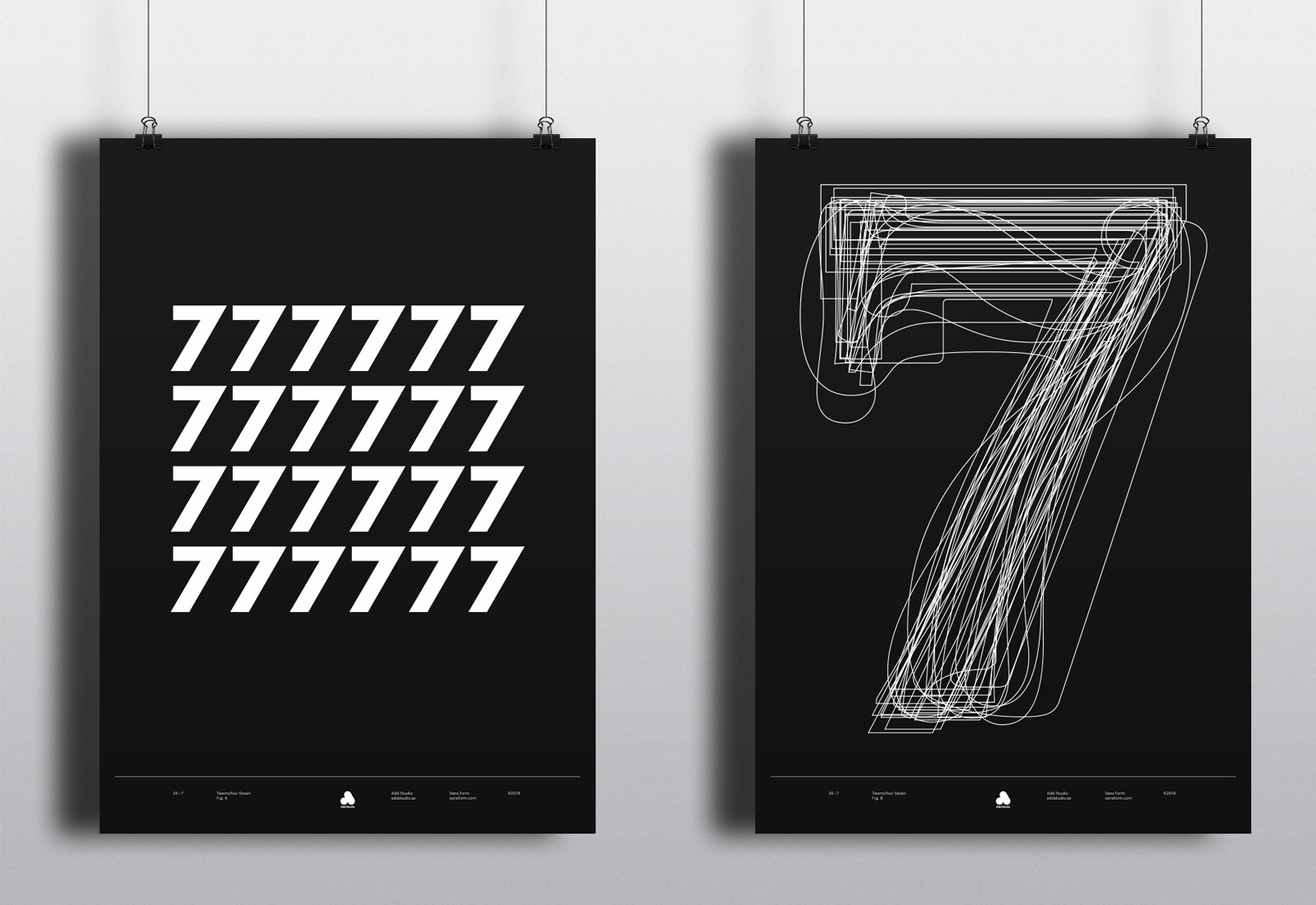 Built by an international collective of graphic designers, Sans Form manifested the idea of minimalistic design. Each of the items where carefully hand-printed and handled on-demand, using only 100% organic materials.
Add Studio contributed with the collection "24–7", two typographic designs that portray the expression 24–7 (round the clock, seven days a week). The designs where produced as T-shirts, posters, tote bags and more.
The project became an immediate success and gained a lot of attention in the design community. The products sold fast and the project was praised by several influential design blogs including Design Milk, Minimalissimo and was selected Editor's Pick at Storenvy.