Web design for concert promoter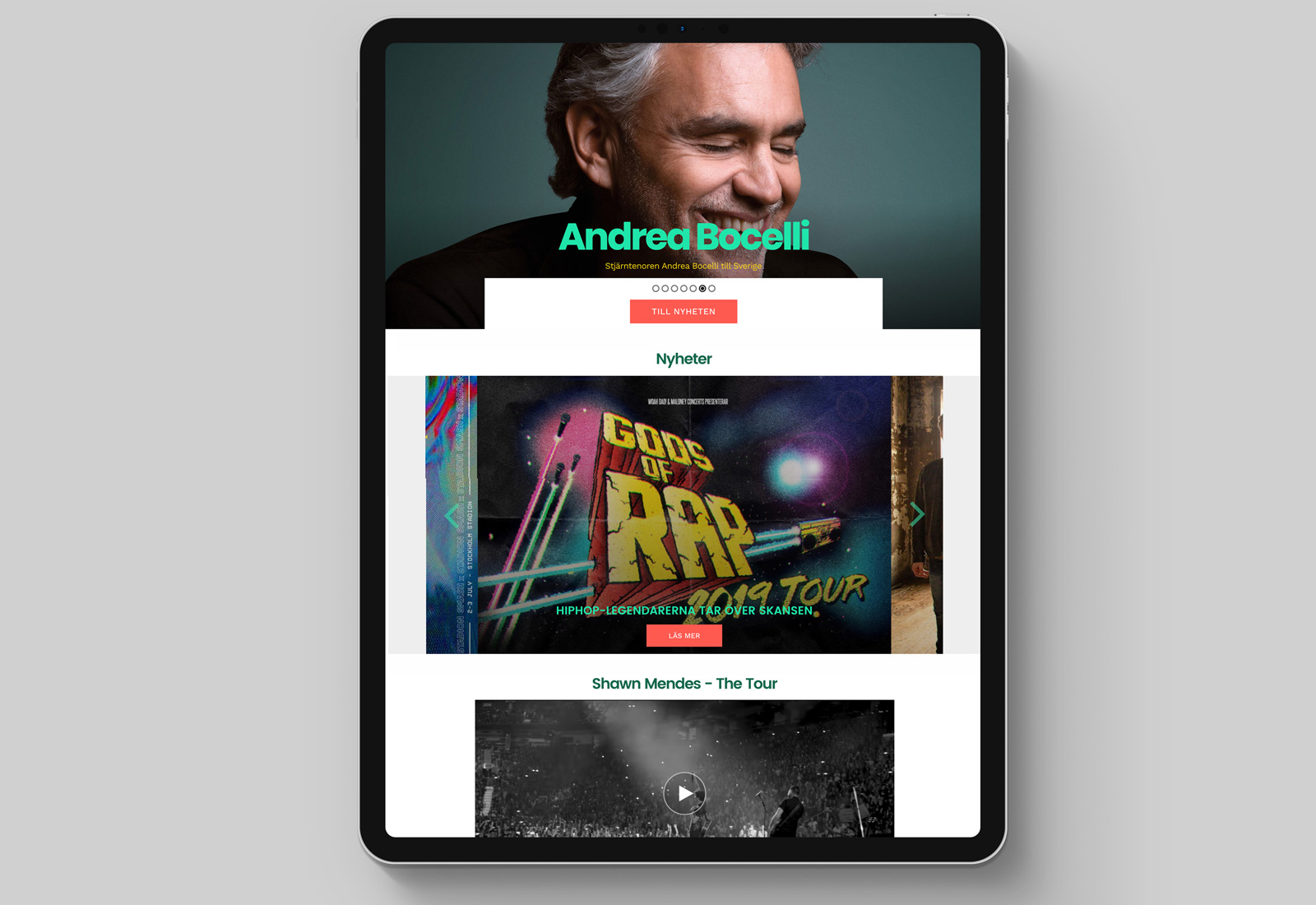 Maloney Concerts is an independent live entertainment promoter based in Stockholm, promoting concerts, tours, special events and festivals all over Scandinavia.
Add Studio was assigned to design the web page, including calendar, booking etc as well as developing all assets .
Have a look at Maloney Concerts.